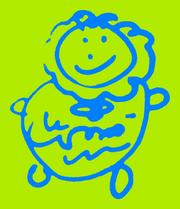 Dondon(噹噹、ドンドン), also known as 梁噹噹(량동동), is the biggest of the four sheep brothers. He is the director of 羊肚集團, an enterprise that used to sell inferior products. However, the company was later turned out to be a company selling good products (for example, Lagostina). Dondon is a sheep with a bell on his neck, and that was why he was named.
Mutation / Muteicion / 變身
Edit
Älbùm list
Edit
Ad blocker interference detected!
Wikia is a free-to-use site that makes money from advertising. We have a modified experience for viewers using ad blockers

Wikia is not accessible if you've made further modifications. Remove the custom ad blocker rule(s) and the page will load as expected.