---
Huŋ Hùm Steiçion(紅磡站) wa Frendov Rijionol Reilwei Sencrol Lain, West Lain en Frendov MTR Lain 6 dè steiçion.
Loukeiçion
Edit
Pletforms
Edit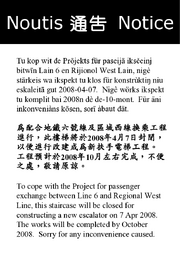 Pletforms 3 en 4 wa loukeiten ùndèr 9 m from graund.
Ad blocker interference detected!
Wikia is a free-to-use site that makes money from advertising. We have a modified experience for viewers using ad blockers

Wikia is not accessible if you've made further modifications. Remove the custom ad blocker rule(s) and the page will load as expected.