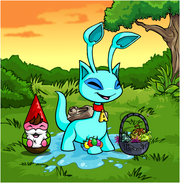 Lannine(2005n 8m 16d—)-wa Tom de Aiša pet à Neopia.
Introdukçion
Edit


Lannine-wa namsik-na namzài Aiša, 2005n 8m 16d 00:00 à Neopia cutsài. Leitā, Lannine bikom gūyi. Đen, Tom adopted Lannine from Neopets Pound.
Lannine-wa petpet-ga yugga. Divine-wa Lannine de petpet da.
Ikstörnol liŋk
Edit
Ad blocker interference detected!
Wikia is a free-to-use site that makes money from advertising. We have a modified experience for viewers using ad blockers

Wikia is not accessible if you've made further modifications. Remove the custom ad blocker rule(s) and the page will load as expected.